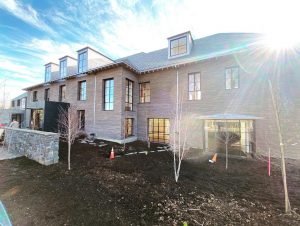 Windows Cleaned O'Fallon, St. Peters, Wentzville, St. Charles
Cleaning your own windows can be a real hassle. You have to break out the ladder, use specialized tools, and often put yourself at risk getting close to the surface you need to clean. Wouldn't you rather hire a professional service to take care of your windows for you?
Hey, that's why we're here! Let us handle your window cleaning for you. Our prices our reasonable, we have all the right equipment, and we're used to climbing up and down those ladders cleaning windows.
Did I mention we also take pride in our work? That's right - we'll treat your property just like it was our own. Our goal is for you to be completely satisfied with our work, and we ensure that in going above and beyond our customer's expectations with our window cleanings.
Hire the Best Window Cleaners in Missouri
If we can help you with professional window cleaning for your house or window cleaning for your business, please contact us for a free quote.
In addition to one time cleanings, we also offer ...
Weekly window cleaning plans
Bi-Weekly window cleaning plans
Monthly window washing plans
Quarterly window washing plans
We would love to meet all your window cleaning needs today. Please give us a call for a Free Quote at 314-931-5757 
All our pricing is 100% up front, and we'd love for you to hire us! Trust me, your windows will thank you. O'Fallon Power Washing & Window Cleaning - we connect you with the best window cleaners in O'Fallon.