O'Fallon Power Washing & Window Cleaning is a locally owned cleaning service that specializes in window cleaning, pressure washing, and gutter cleaning. Our professional services include commercial window cleaning, residential window cleaning, driveway pressure washing, sidewalks pressure washed, vinyl siding pressure washed, patio power washing, brick surfaces power washed, concrete cleaning, and more! We are dedicated to servicing the O'Fallon, St. Peters, Lake St. Louis, St. Charles, and Wentzville area in Missouri.
Whatever your exterior cleaning needs are, we are sure to get it back to that glamorous shine! We pride ourselves in every detail when it comes to all your window, gutter and power washing needs.
Hire Our Window Cleaners in O'Fallon, Wentzville, St Peters, & St Charles Today
No matter the season, O'Fallon Power Washing is here for you! Whether it be giving those windows a brilliant shine in the spring from nasty winter weather, to power washing your driveways and exteriors from summer storms and dirt collection, to even cleaning those gutters from fall leaves, O'Fallon Power Washing can do it all!
Do you need help with gutter cleaning, power washing, or window cleaning? Are you having trouble reaching those high windows? Is getting on ladders to clean those gutters a struggle for you? Let us help! Give our experts a call today at 314-931-5757 for a FREE quote!
Pressure Washing & Power Washing for Driveways, Patios, Porches, Sidewalks, Brick, Concrete
Our power washing professionals will leave you property looking like new! Our pressure wash techs know exactly what to do to restore your concrete driveway, patio, porch, sidewalks, and brick surfaces. Our powerful pressure washing and power washing surfaces will do what scrubbing along never could - get into the pores of the concrete to remove mold, mildew, algae, oil and other unsavory elements. We also offer professional power washing for decks, power washing for fences, and more. Our pressure washing techs take pride in their work, and will leave your property looking BRAND NEW when we're finished. You won't believe how clean our pros will make your hard surfaces.
Excellent Window Cleaning Company O'Fallon MO & Surrounding Areas in Missouri
Our window cleaners are the best in the business. Whether you're a homeowner looking for a thorough window cleaning, or a local business owner seeking to partner with a local small business to have your windows cleaned on a regular basis, we would love to speak with you! We offer free quotes and 100% no-hassle, up-front pricing. If you'd like a quote, contact us at 314-931-5757
We go above and beyond to create a crystal clear shine on all of your windows. St. Peters, O'Fallon, Wentzville, Chesterfield, and St. Charles residents and businesses could not be happier with our services. We can detail those hard to get corners and cracks to leave your windows looking like they are brand new. Every season brings storms that leave smears and smudges on windows along with dirt and debris that collect in the corners. O'Fallon Power Washing can clean it all! Call us today at 314-931-5757 for a free quote!
We specialize in commercial window cleaning for business clients in O'Fallon and the surrounding areas. Affordable weekly, monthly, bi-weekly commercial window cleaning plans available. Contact 314-931-5757
Do the windows on your house need a little TLC? We would love to clean your windows for you, and will treat your property as if it were our own. Contact 314-931-5757 for a free quote.
Power washing can be such a pain to deal with all the splashing and routine cleaning. Over time dirt and debris from storms can form mold on your siding which can cause long term damage. O'Fallon Power Washing is here to save to day! We detail power wash siding, gutters, decks, driveways, retaining walls and much more. Our service professionals will make your home or business look clean and restored! Contact us today at 314-931-5757 to see how we can help!
Does your concrete need a little TLC? Our professional pressure washing service will leave you concrete looking brand new! Complete concrete restoration at 314-931-5757
We specialize in removing mildew, dirt, mold, algae, and oil from driveways. Your drive will be spic and span when we're done! Call 314-931-5757
Is your deck discolored or suffering from mildew? Give us a call at 314-931-5757 and we'll restore your decking for you. Your neighbors will ask you when you had your new deck built thanks to our professional deck cleaning service.
We offer professional fence cleaning services for all fence types. Professional pressure washing service for fences. Call 314-931-5757
We offer outstanding patio cleaning and pressure washing for patios in O'Fallon and surrounding areas. Call 314-931-5757
Do you need cleaning for your vinyl siding in O'Fallon, Wentzville, St. Peters or the surrounding areas? Contact 314-931-5757 for a free quote.
Do you own a brick house or other brick structure that needs a good power washing? Give us call at 314-931-5757
O'Fallon residents get 100% satisfaction guarantee on gutter inspections, gutter washes and full gutter cleanings. We take the time to to detail clean and wash your gutters and downspouts inside and out. We also can install gutter guards to help prevent clogging issues between cleanings. Many times if gutter are not properly cleaned seasonal, water can seep around the house and bring damage to your roof and foundation. Let O'Fallon Power Washing meet all of your gutter needs! Let us walk you through all the services we can provide for your gutter needs. Contact us at 314-931-5757 for more information.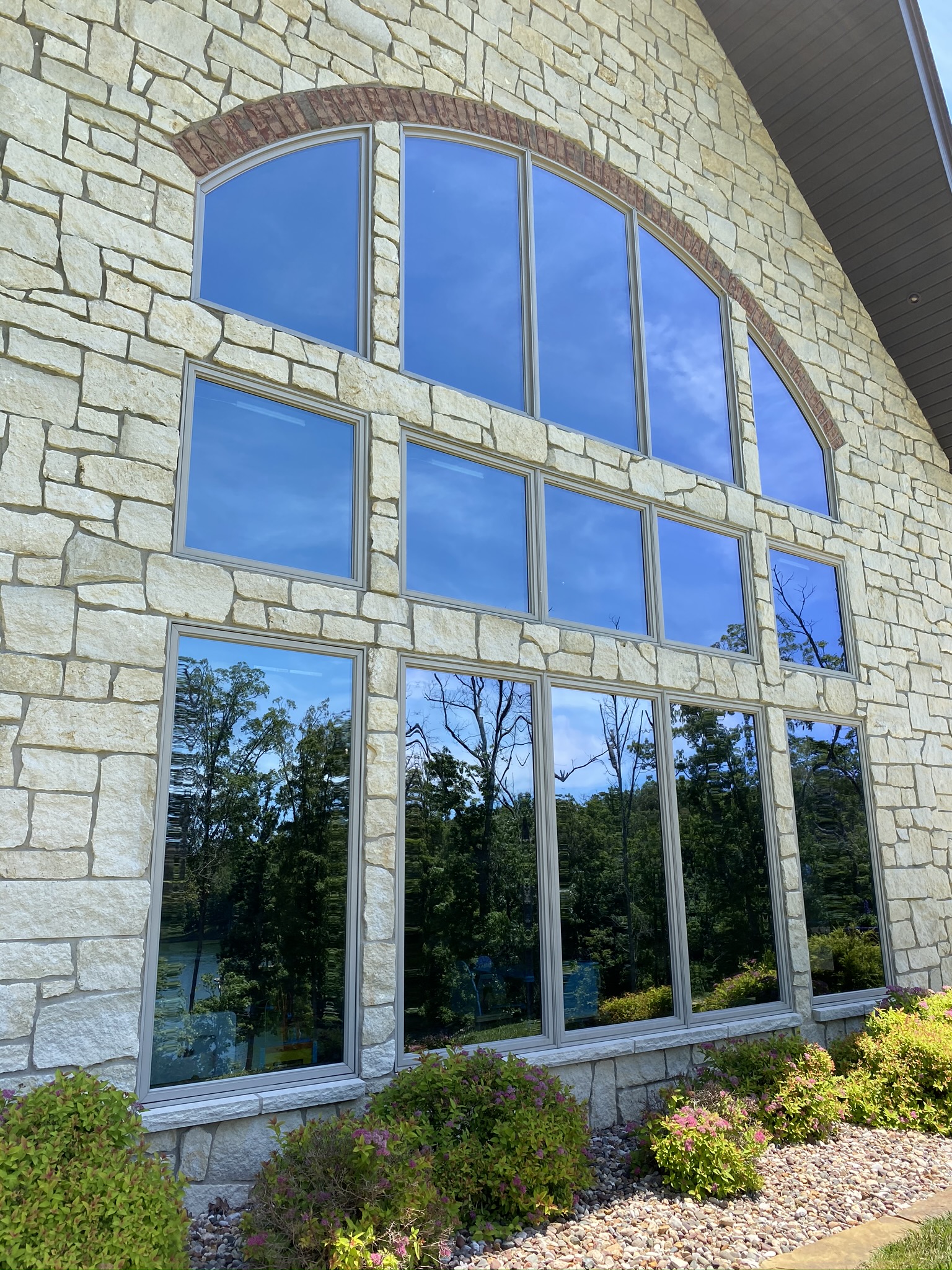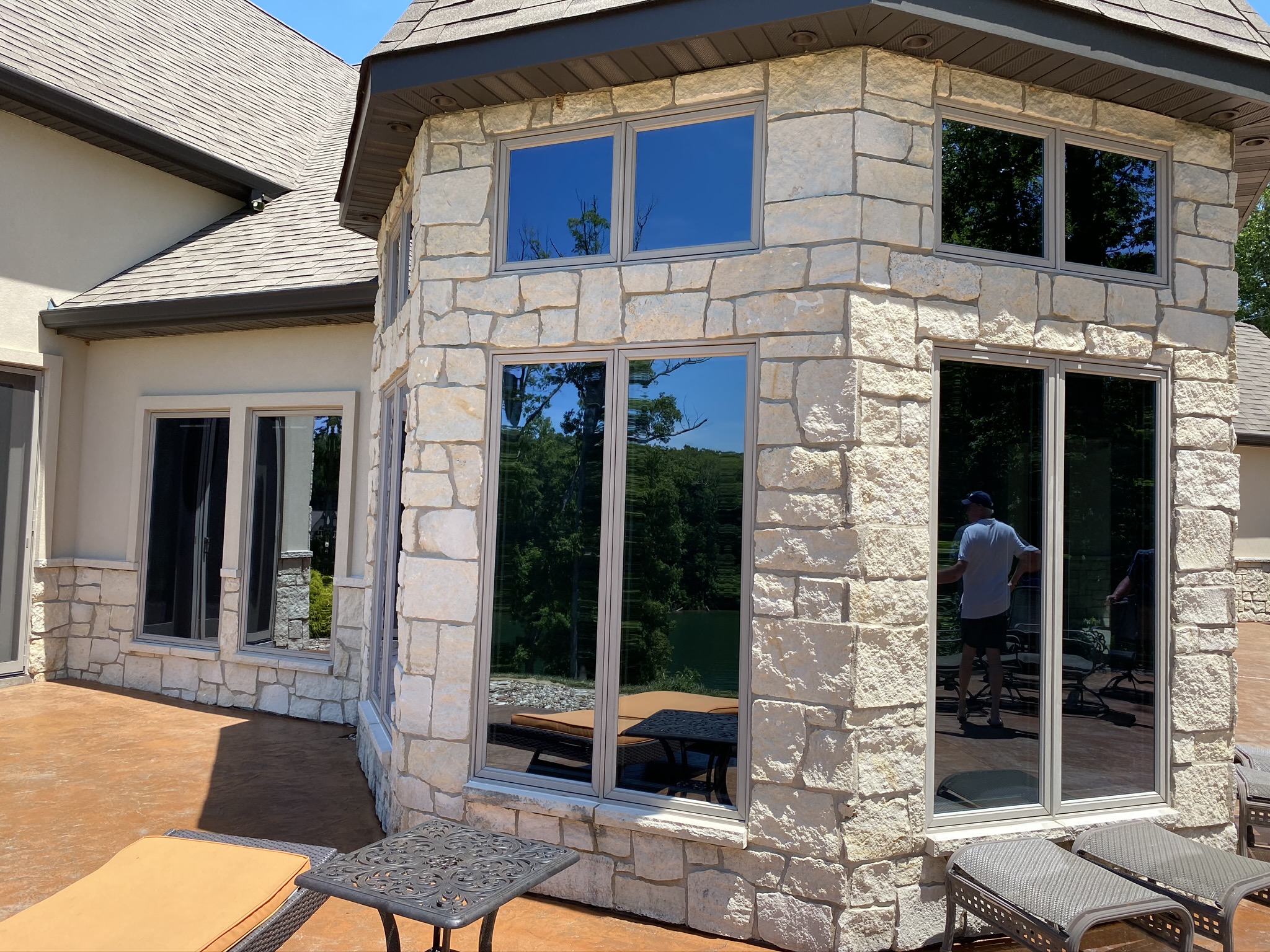 Want that great window shine? Hire us today! Our dedicated staff will ensure your house or business will be the talk of the neighborhood! We understand it may be hard looking for a new business to trust, or to get quality work. At O'Fallon Power washing we foster a work environment that will make you confident in your decision to hire us.
Window Cleaning Service, Gutter Cleaning & Pressure Washing Experts:
Timely responses on quotes - Don't wait days or weeks for another company that will probably charge more.
Approachability on the job site - We are here for you! Don't feel afraid to pull us aside while we are working to ask questions.
A detailed walkthrough - we want you to know what to expect with all of our services
Trustworthy reliable employees - We only hire the best!
A safe working environment - We make sure any high reach places are reached safely!
Up front pricing - We wont nickel and dime you! Whatever price is quoted is the price you pay.
Free quotes - We would love to sit with you and give you a quote as it compares to other businesses. Many of our customers are pleasantly surprised to see how easy we cab beat the competition with retaining the quality service!
Thorough post cleanup - We wont leave anything laying around. Our job is to have your house or business looking better than when we arrived!
Contact us today at 314-931-5757
Pressure Washing & Window Cleaning OFallon, Saint Charles, St Peters, Wentzville MO
Do you have multiple jobs you need done for your house? Give our professional cleaning techs a call at 314-931-5757
Don't waste time trying to hire multiple professionals. Let us come and bundle all of your power washing, window cleaning and gutter needs. Not only will it be more convenient for you to pay one service, but when we bundle multiple services we give a discount that will save you a lot of money! Many businesses will charge you extra cash for service fees on each individual service. Not us! There is no need to charge extra fees if we are already there! Not only will this save you from paying hefty fees, but it will also ensure that your jobs get don't much quicker! Don't wait for three different services to have to schedule days to come in and work, let us come in today to give you a quote on how we can get all the cleaning on your exterior looking fresh for the new season!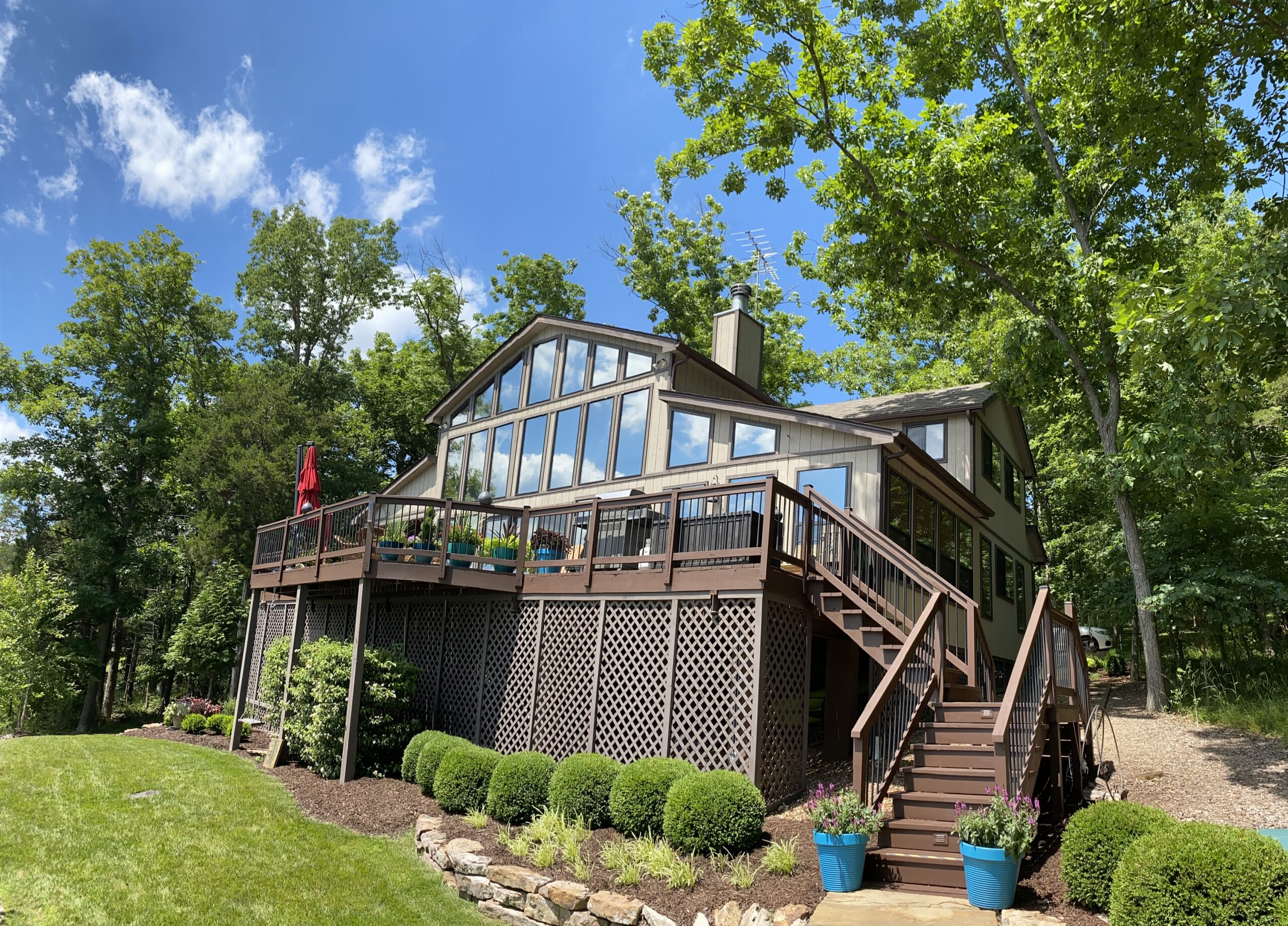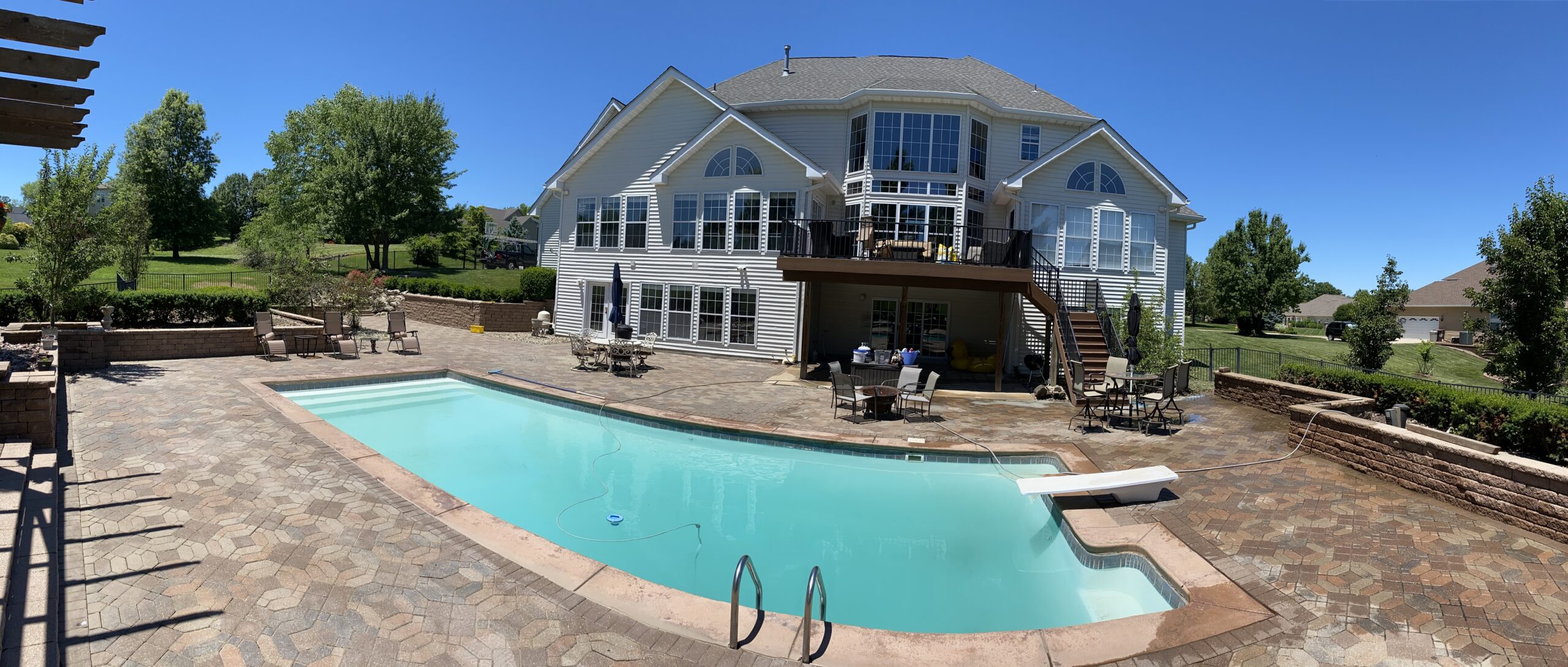 O'Fallon Power Washing & Window Cleaning Guarantee
Our professionals take their job very seriously as we want to make sure every customer we service is pleased with our service. If you would ever find something we missed or aren't pleased with a job, we will come back and fix the job to your expectations at no additional cost. We have built a reputation of integrity within our business model and as our services tend to be a reoccurring service, we never want to leave a customer unhappy. Let O'Fallon Power Washing have the opportunity to be another company you can trust with your house or business! Our hopes is that we can preform such and outstanding job for you that you will want to hire us back or even bring us on for other services we provide. Many of our clients become very pleased with our service and recommend us to their neighbors and neighboring businesses. We would be more than happy to tell you of businesses we service as a point of reference for our business! Call 314-931-5757
Windows Professionally Cleaned, Patios Washed, Driveway Cleaning, Gutters Serviced in Missouri