Patio Power Washing O'Fallon, Wentzville, Dardenne Prairie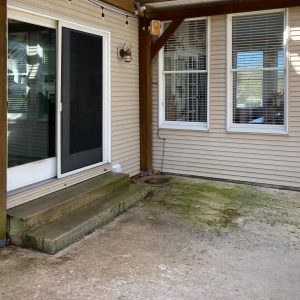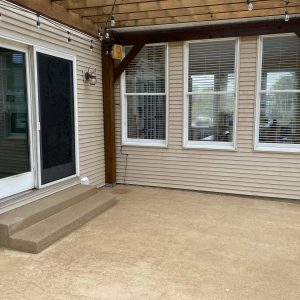 Before & After
Patio Pressure Wash Company
At O'Fallon Power Washing & Window Cleaning, we love the outdoors. Patio spaces are meant to be enjoyed, and if you're anything like us you want your patio to look as nice as your interior spaces.
Like your driveway, porch, or brick surfaces, patio spaces are going to build up dirt, grime and algae simply by being subject to moisture, weather, and the effects of the outdoors. Scrubbing or cleaning with traditional means is not effective on hardscapes and concrete due to the prevalence of cracks and crevices - you really do need a high powered pressure washer to get all the dirt out and leave your patio looking clean.
If you'd like your patio or outdoor space to look spic and span, please contact us and let us clean your patio for you! Call 314-931-5757 
Professional Pressure Washers for Patios St. Peters, Lake Saint Louis, St. Charles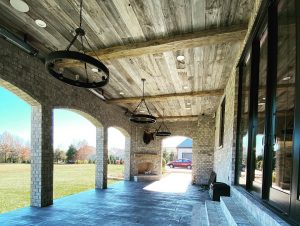 At O'Fallon Pressure Washing & Window Cleaning, we know the value you place on your property and we are totally committed to taking care of your home or office as if it were our own. We will treat your property with the care and concern you deserve, and will leave your deck, patio, siding, windows, and gutters in the best shape possible.
Breath new life into your concrete surfaces, sidewalks, driveway and brick.
Hire the Best Pressure Cleaning Service in Missouri
We offer free, up-front pricing for all of our pressure washing clients in O'Fallon and the surrounding Missouri areas. Contact us today at 314-931-5757 
Your patio will look brand new when we're finished. Excellent professional patio cleaning service - O'Fallon Power Washing & Window Cleaning.