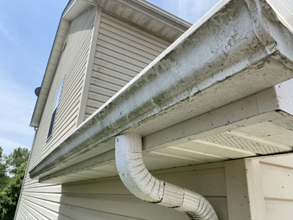 Gutter Cleaning Service O'Fallon MO
O'Fallon Power Washing understands the value of clean gutters. A lot of homeowners don't know it, but when the gutters get clogged it can lead to major issues as rainwater pools by your homes foundation. That pooling of water can cause your foundation to shift and major damage to your home. Save yourself a major headache due to costly repairs by calling O'Fallon Power Washing for our professional gutter cleaning service today! Call 314-931-5757
Gutters Cleaned St Peters, Wentzville, St Charles
Gutters collect not only leaves, but many other things through the seasonal changes. Over time leaves collected will turn to sludge and clog downspouts. Many gutters are not built to handle full loads of water and the weight of water and sludge buildup can permanently bend and damage your gutter.
Professional Gutter Cleaner in Missouri
O'Fallon Power Washing can ensure that your gutters are clean and working back to normal from all leaf and sludge removal, to whatever washes up in your gutters from the roof. Call us today so we can prevent any damage your gutters may be collecting. Call 314-931-5757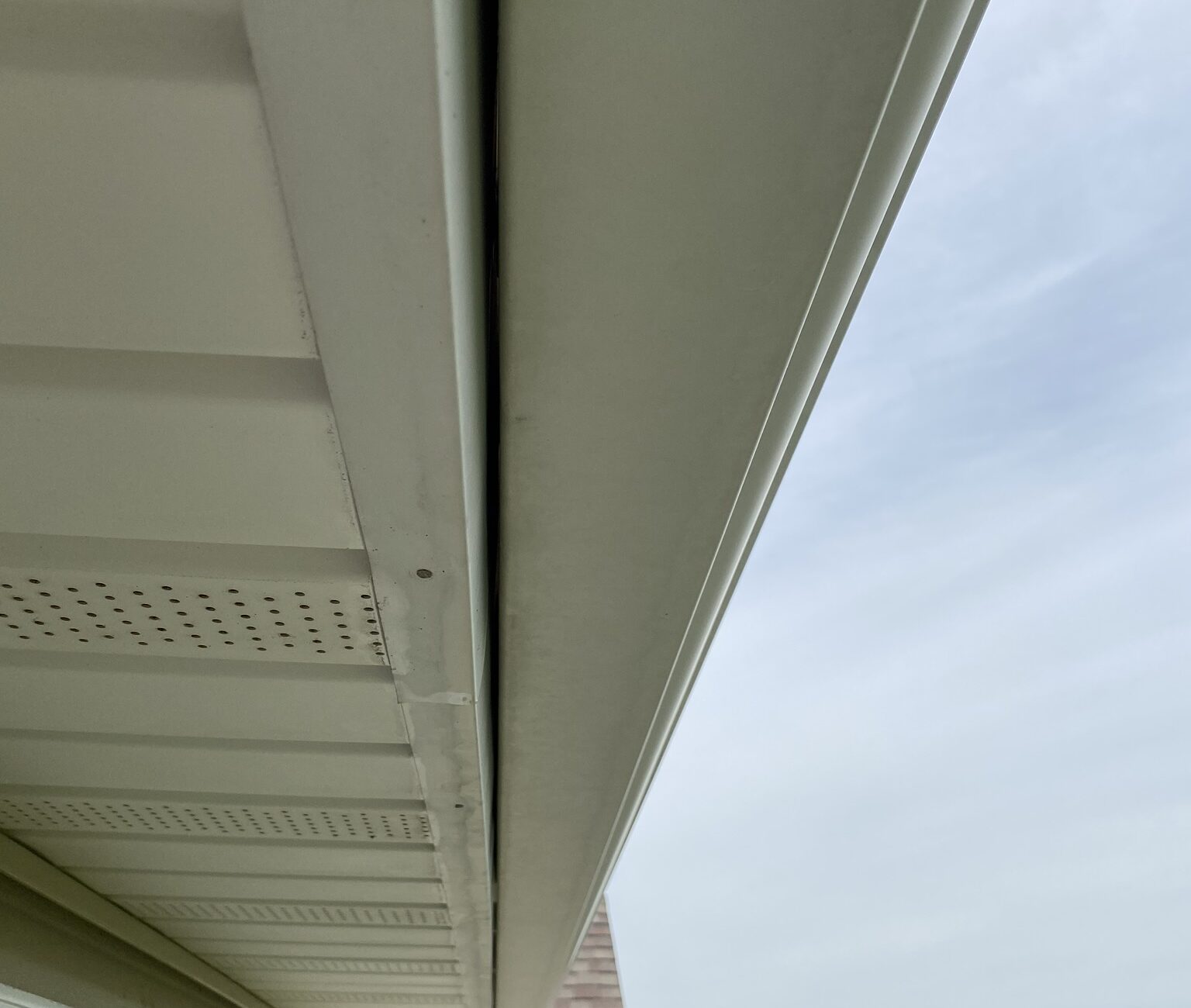 Let our professional gutter cleaning company come out and give you a free estimate! As we are locally owned, we can guarantee a timely response to come out for a quote. Don't wait weeks for other companies to come and overprice your house or business. A clogged gutter will only get worse over time and it may just be that one last storm to create a bend in the flow of the gutter. When we help you with our professional gutter cleaning service, you can rest easy when that next storm hits. Our team will ensure that we can get any water your gutters collect back to their natural flow out of the gutters through the downspout.
Our team services gutter cleanings all over St. Charles County. No matter if you are a small business in St. Peters, to a resident in O'Fallon, or even a large commercial building in Wentzville, O'Fallon Power Washing can cover all of your gutter cleaning needs! Give us a call today at 314-931-5757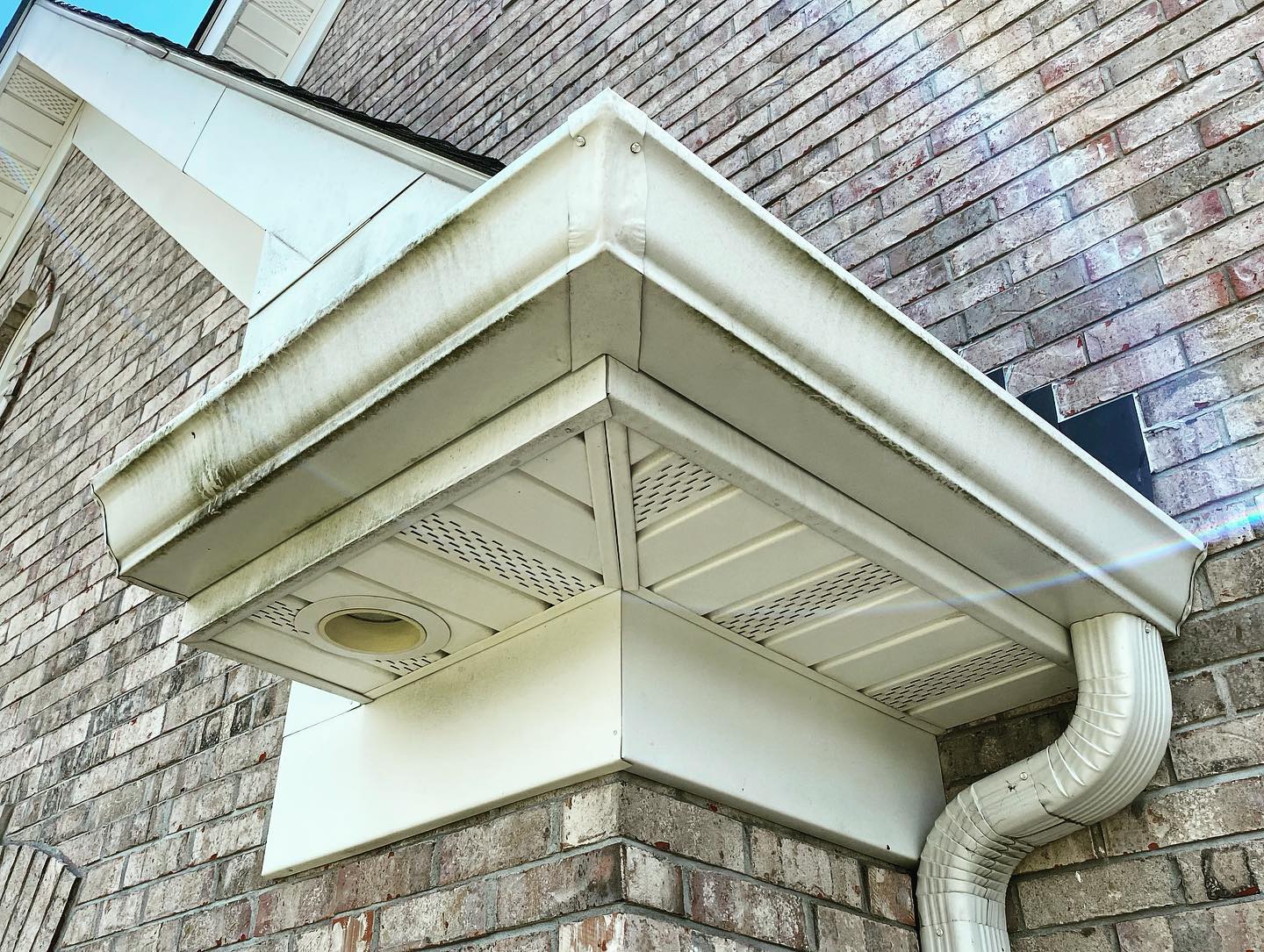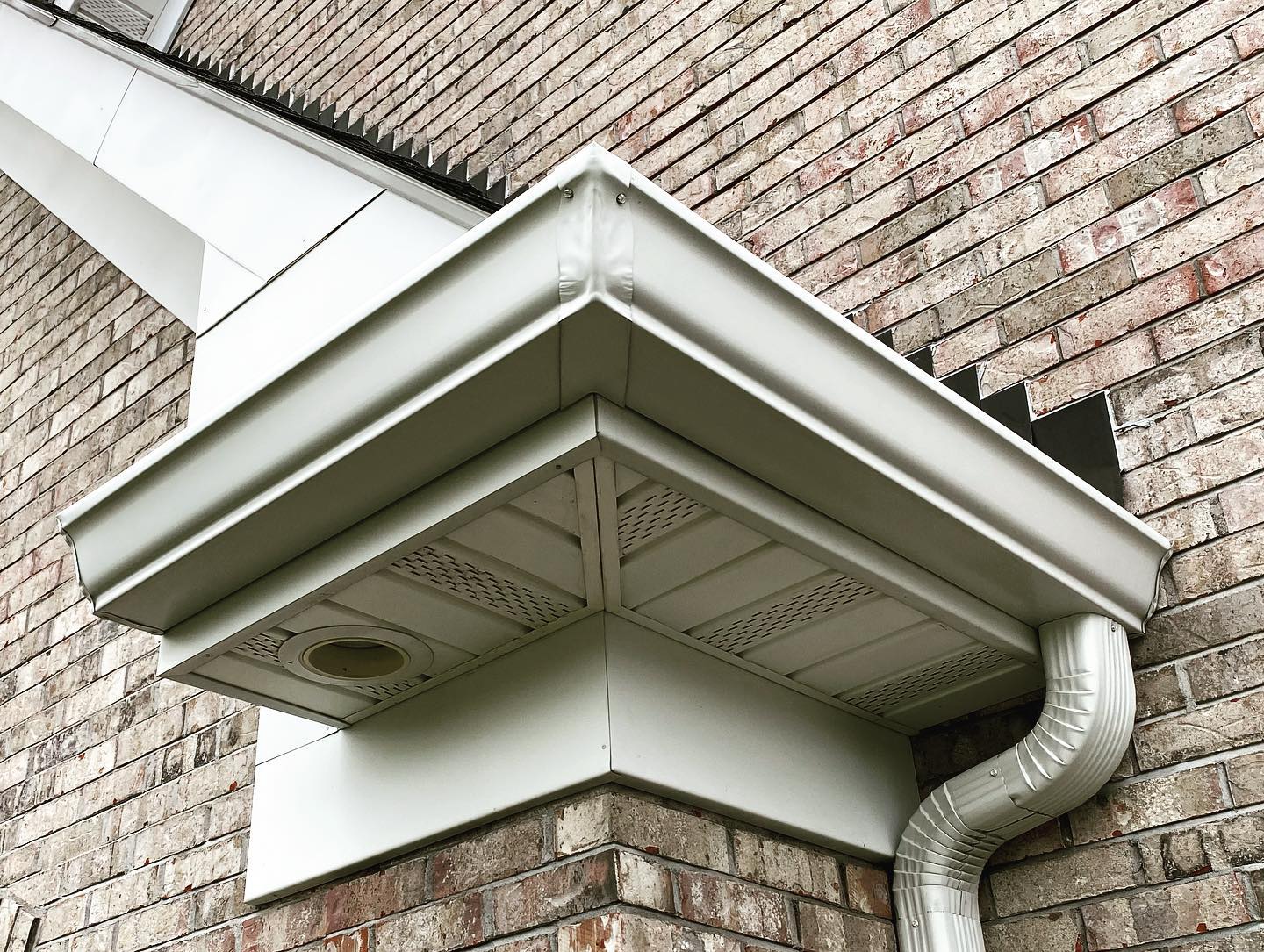 Power Wash Those Gutters
Many gutters that have been clogged for the season tend to runoff sludge leaving the outside of your gutters very dirty as well. We offer a variety of exterior cleaning services from window cleaning, to deck cleaning, fence cleaning, driveway cleaning and more. Bundle with us today so we can not only clear the inside of those gutters, but power wash the outside! When you bundle with us we will save you a lot of time and money as our professionals can service both gutter cleaning and power washing together in a faster time! Once we are done with our cleaning service ask us about how we can install gutter guards to help protect your gutters from debris getting clogged in the downspouts. Call us today to see how we can help! Contact us at 314-931-5757
Our service professionals work all over the St. Charles county area. We service residential gutters as well as guttering systems on commercial buildings and businesses. The last thing you need on your hands when running a business is to have your gutters get clogged and mess up the foundation around the business. Some gutters may get clogged to the point that there is a waterfall right over your entrance! No one wants to walk through water runoff! Let us know how we can help you today!