Professional Pressure Washers & Siding Cleaners
Your home or business deserves to look as good as possible! Our professional siding cleaning service will make your siding sparkle like never before. O'Fallon Power Washing & Window Cleaning will connect you with the best pressure washing service in the area. Our pros know how to clean siding and are experienced power washing, window cleaning, and gutter service professionals who take pride in their work. If you're in the market for excellent vinyl siding washing, please contact us for a free quote.
Our prices are competitive, and our affordable pricing is always given to customers up front. If you'd like a free quote for siding cleaning today, call 314-931-5757
Siding Power Washed in O'Fallon MO
Our professional power washing service and pressure washers will provide:
Dirt removal from siding
Remove algae from siding
Siding cleaning
Vinyl siding restoration
Vinyl siding cleaning
Siding cleaned
Check out these before and after photos of our professional siding cleaning service in O'Fallon: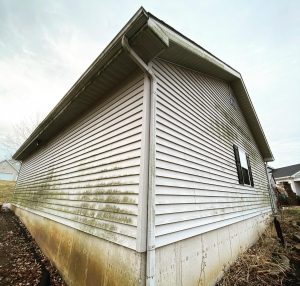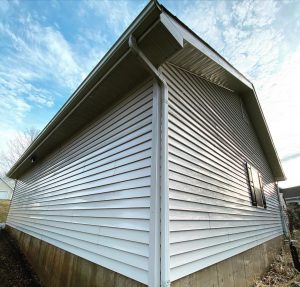 Our professional siding cleaning service will leave your vinyl siding looking like it's brand new!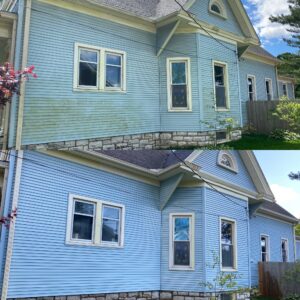 Vinyl Siding Cleaned in Wentzville, St. Peters, Dardenne Prairie, St. Charles
If you'd like to book us for siding cleaning in O'Fallon, St. Peters, Wentzville, Dardenne Prairie, Winghaven, Chesterfield or the surrounding areas, contact 314-931-5757