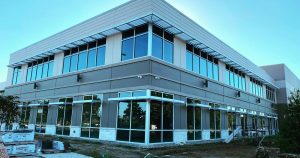 Reliable Commercial Window Washers O'Fallon, Wentzville, St. Peters
Are you a business owner in O'Fallon or the surrounding area looking to partner with a local small business to handle your window washing needs? O'Fallon Window Cleaning & Power Washing will pair you with the best window cleaner and power washer in the area.
We are family owned and operated, honest, reliable, and have your place of business looking sharp!
We offer ...
Weekly window cleaning plans
Bi-weekly window cleaning plans
Monthly window plans
You will never have to worry about window washing when you hire us to be your window washing contractor, and we'd love to be in business with you.
Get a Free Quote by filling out the quote form on this website, or call us at 314-931-5757 
We would love to speak with you about washing the windows for your business.
Commercial Window Cleaning Service for You!
Your storefront and windows are the first thing your customers will see. It's important to make a great first impression and to have a clean exterior of store or place of business for your customers and clients. A clean atmosphere sets a customer at ease, and studies have shown play a major roll in close rates for sales and retention for repeat buyers. It's important that you have clean concrete and clean windows.
Clean Windows for business owners and commercial property managers is our bread and butter at O'Fallon Power Washing & Window Cleaning. If we can help you with commercial window cleaning services in Wentzville, O'Fallon, St. Charles, Lake St. Louis or the surrounding Missouri areas please give us a call today at 314-931-5757