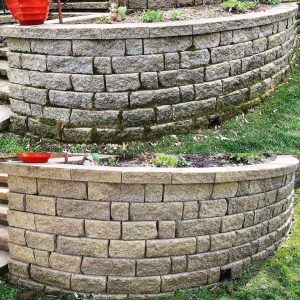 Professional Power Wash & Pressure Washing Services
O'Fallon Power Washing & Window Cleaning is the best pressure washing service in O'Fallon, Missouri! Our friendly experts will pressure wash driveways, pressure wash sidewalks, pressure wash patios, power wash pavement, pressure wash parking lots, power wash vinyl siding, pressure wash outdoor dining areas, and much more!
Whether you're a homeowner or commercial business owner, our pressure washing service in O'Fallon MO can help you with whatever needs to be power washed on your property.
We are a pressure washing service helping customers in O'Fallon, St. Peters, Lake Saint Louis, Saint Charles, Cottleville, Dardenne Prairie, Winghaven, Chesterfield, and the surrounding areas in Missouri.
Driveway Pressure Washed St Peters Saint Charles MO
If you need your driveway cleaned in Missouri, give us a call at 314-931-5757
We would love to help meet all your pressure wash and power washing needs in Missouri today. Is your patio in need of a good pressure cleaning? Our professional pressure washing services will leave your patio, sidewalk, driveway, retaining wall, vinyl siding, guttering, deck, fence, or anything else that needs a good pressure washing looking spic and span!
We use the finest equipment and highest quality products for all our pressure washing and power washing services. Our staff are friendly, helpful, and reliable. When we say we're going to be somewhere, we show up and do so on time. You can count on us for the absolute highest quality pressure washing service available, and we strive for 100% customer satisfaction on every job.
Excellent Power Cleaning & Pressure Washing Service O'Fallon MO
If you're in need of pressure washing services or power washing service in O'Fallon, St. Peters, Saint Charles, Lake Saint Louis, Wentzville, Cottleville, Chesterfield, or the surrounding areas in Missouri, please don't hesitate to call 314-931-5757
We would love to provide you with the absolute best in pressure washing services in O'Fallon today! Please give us a call and let us give you a Free Quote.